THAI SOUQ Night Market Dubai

The latest night market in Dubai, United Arab Emirates. THAI SOUQ is a new waterfront shopping and dining destination at Souk Al Marfa located in the Deira Islands. Discover a large-scale shopping experiences in the form of kiosks, retail stores, street food, activities, and more. THAI SOUQ brings Thailand shopping experiences to the middle east market and tourists from all over the world.
THAI SOUQ Strategic Location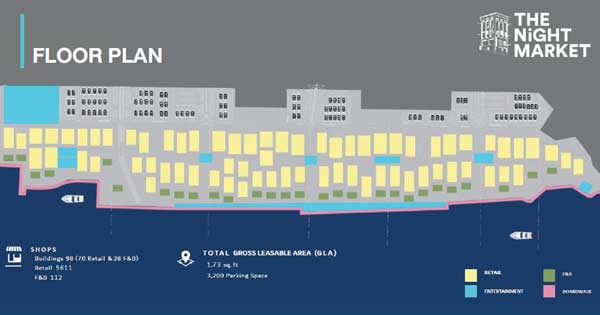 A One-Stop wholesales marketplace that helps business reach more customers and expand into new markets. The market is also connected to a sea port. The close proximity to Deira's port creates a unique opportunity for THAI SOUQ to be a center of trade and investment for surrounding countries. This offers opportunities for Thai business to penetrate both the local Dubai and international market.
Opportunities for Thai products to the Middle East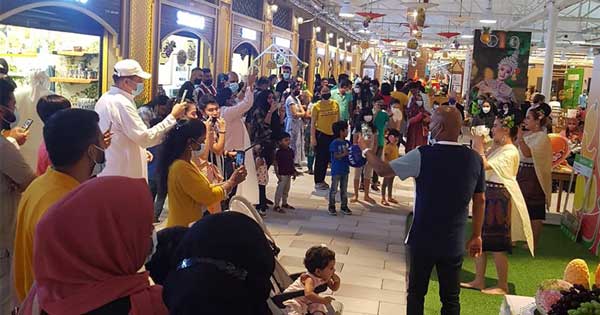 THAI SOUQ aims to bring Thai products and services to the global market. With the goals of becoming the gateway to connect Middle East consumers and Thai entrepreneurs.
Thai Product at THAI SOUQ
Presenting the best of Thailand to the world.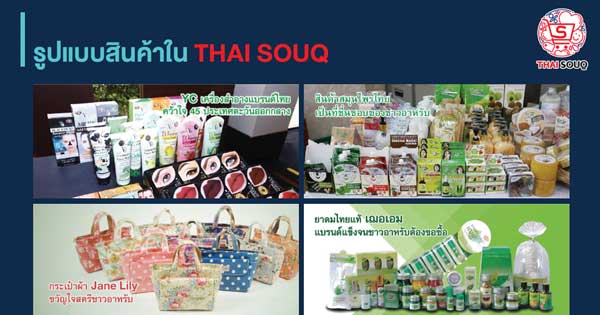 Join EAT at THAI SOUQ
Contact us for more info
– Export and sell your products to EAT wholesale and retail shops network in the Middle East.
– EAT One-Stop Export Services – Click : Thailand Export Service
– EAT x THAI SOUQ creating opportunities for Thai Business – Click : UAE Export Opportunities
– Exhibition Events at THAI SOUQ – Click : Top Thai Brands 2022 Dubai
LINE Official: @eatconnection
https://line.me/R/ti/p/%40eatconnection
WhatsApp: +66 (0)88-007-8972
https://wa.me/message/PPEBBR2KHHQBK1
Email: info@eatconnection.com