SHOP ONLINE : Thailand, UAE & Bahrain
One-Stop Export & Distribution Platform
EatConnection Global Wholesale & Retail Distribution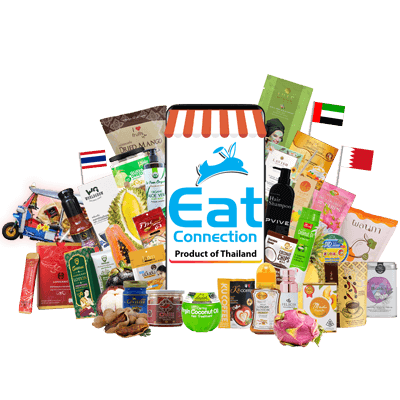 Export Thai Products to UAE & Bahrain
EAT One-Stop Export Services to the Middle East
Middle East Facts and Knowledge
No.1 Platform for the Organic & Natural Trade in the MENA Region Middle East Organic & Natural Products Expo Dubai 2023 from 1...
The Biggest International Food, Beverage & Hospitality exhibition in Saudi Arabia Saudi Horeca 2023 from 27 to 29 November at Riya...
About Saudi Arabia Saudi Arabia or by its official name, Kingdom of Saudi Arabia. It's an Arab state located in Southeast Asia, coveri...