Why export to Bahrain?
Bahrain offers great market opportunities for Thai export products.The country has a prosperous economy, high purchasing power, and is an importer of most products.
Facts about Bahrain
Bahrain, officially the Kingdom of Bahrain, is an island country in the Persian Gulf. Bahrain is located east of Saudi Arabia and north of Qatar.
Bahrain is the gateway to the Middle East
Numerous benefits for Thai businesses exporting to Bahrain. The country has undergone a surge in large infrastructure projects in recent years to increase tourism and foreign trade.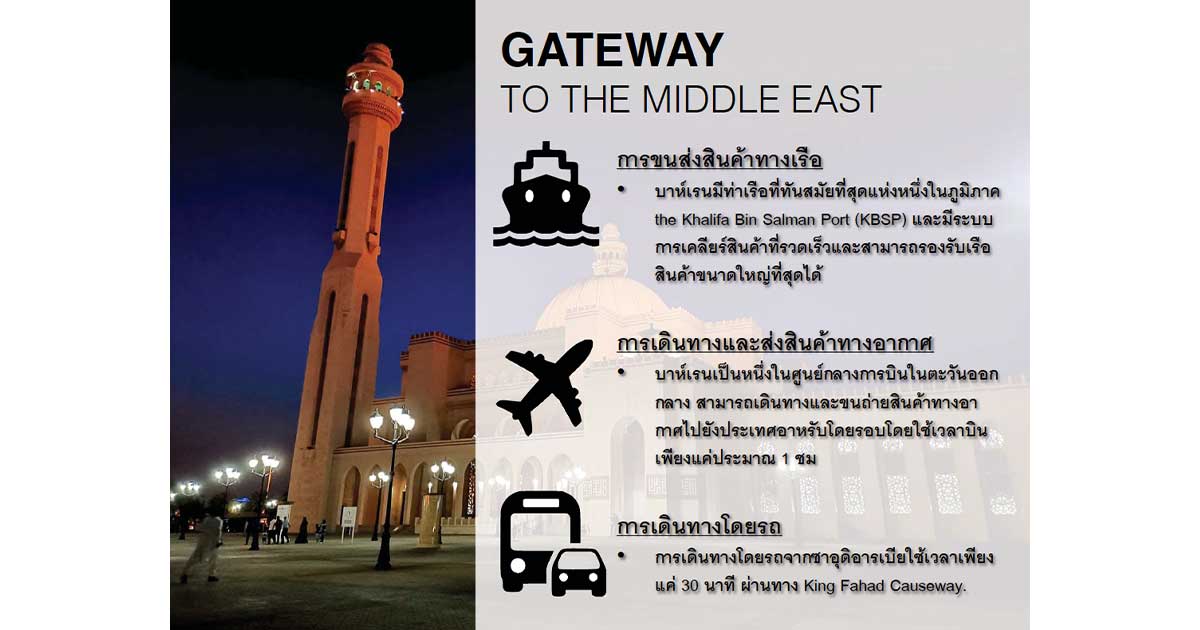 Great Opportunities for Thailand Exports
Bahrain provides businesses a solid platform to setup and expand their market into the Middle East region.
Start exporting to the Middle East Market with EAT
EAT offers one-stop services to help business with their exporting needs.
Learn more about the Regulation for Shipment of Products to Bahrain.
Contact us for more info
LINE Official: @eatconnection
https://line.me/R/ti/p/%40eatconnection
WhatsApp: +66 (0)88-007-8972
https://wa.me/message/PPEBBR2KHHQBK1
Email: info@eatconnection.com